INTRODUCTION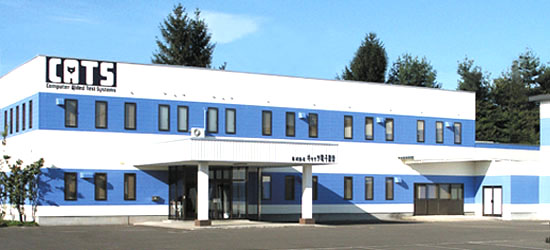 We focus our power in the Reseach and Development as the Semiconductor test equipment manufacturers.
The core of technology is Semiconductors. In order to test this Semiconductor, it is necessary to have highly accurate test equipments.
We are the group of intellectuals to design and develop such semiconductor test equipment. Due to the rapid growth in technology, the need for semiconductor test equipments is drastically increasing both in the domestic and overseas. In order to respond speedily, we continue to adapt the latest electronic design with CAD technology and achieve highly accurate development and design. Further, with the standard calibration and testing techniques, the Quality control is achieved prior to delivery.
With such an approach, we, CATS retained the credibility with both japanese and overseas customers with our original brand.
DEVELOPMENT&DESIGN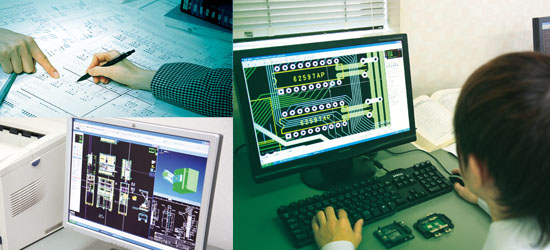 Maximum intelligence with limitted intellectuals as motto.
Full pledged design and development by CAD.
The core of technology is Semiconductors. In order to test this semiconductor, it is necessary to have highly accurate measure-ment equipments. In turn, this needs a high level Engineering. Of course, in CATS, we design and develop the test equipments to satisfy the varying needs of both the Japanese and overseas customers.
In order to produce the test equipments to test such high technology, it calls for the accurate and high speed starting from the design stage, In order to respond such needs, we have arranged the latest technology CAD and achieved the highly accurate design. To make the multifunction and easy operation equipments, we have put equal importance for the software design too.
For the personnel environment, our motto is "maximum intelligence with limitted intellectuals". Each employee is educated with an excellent environment to become an intellectual personal service. With such an environment, the designed ideas have become the CATS original brand.

TUNING&QUALITY CONTROL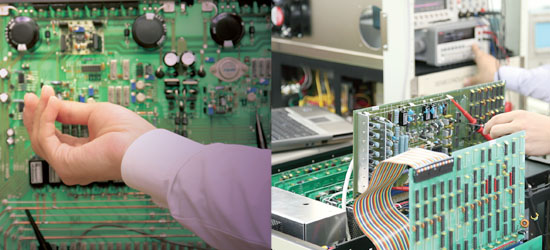 In order to deliver a complete semiconductor equipment,
the experience and achievement of our engineers resulted in the victory.
The just completed product may be considered as "Semi-manufactured goods". People are also considered as "Being a fledgling".
The "semi-manufactured goods" are calibrated and tested with the long experience and achievement. Like, we, people becoming "a complete person" with severe test, the semiconductor equipment too will become "a complete product" by getting tested at various angles.
But, these are again tested with strict quality control and the standards of testing. Further, only the products which pass the quality standards are shipped.
The technical documentation is different for each customer. To use the test equipments properly, it is necessary to supply proper documentation. To do this, DTP system is adapted and the management of technical specifications, instruction manuals etc are properly done.
We don't have any compromise to meet the quality standards. As we believe in achieving the quality, we have retained the credibility with our customers.